At one time, online psychology programs were put in the same category as correspondence courses for washing machine repair. However, thanks to the development of new technology and standards, online psychology degrees are growing and have reached a level of respectability equal to or even surpassing traditional programs.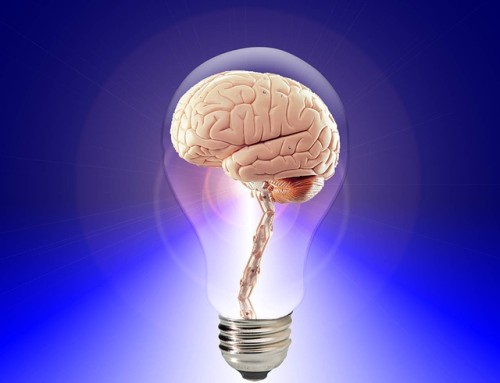 According to U.S. News & World Report, approximately 97,000 students earned bachelor's degrees in psychology in 2010, and the number has only grown since then. In addition, some of the most prestigious schools of psychology are now offering online psychology degrees, including the Chicago School of Professional Psychology, Drexel University, Penn State, University of Massachusetts and Arizona State University.
Types of Online Psychology Degrees
Although many students begin their psychology studies by earning an associate degree, the first true psychology degree you can earn online is a bachelor's degree. Students may earn either a Bachelor of Arts (B.A.) or Bachelor of Science (B.S.) in psychology to complete their undergraduate education. These degrees usually require four years of study or two years for those who have already earned an associate degree, but condensed programs may be available to hasten the process. Job opportunities at this level are very limited, and in most cases, students will work either as assistants to professional psychologists or outside the field entirely.
After earning a B.A. or B.S., the next step up the ladder is an online master's degree in psychology. This program usually requires two years of study, and successful completion results in a Master of Arts (M.A.) or Master of Science (M.S.) degree. Several specializations are also available for online masters in psychology programs, and this is when students must begin planning for their future careers in the field. Some of the most popular specializations include the following:
• Clinical psychology – According to Professor Baron Perlman of the University of Wisconsin, clinical psychology was once reserved for the doctorate level, but today, master's degree recipients are becoming more welcome in this field, which deals with the treatment of mental illness and abnormal behavior.
• Counseling psychology – Counseling psychologists focus on therapeutic treatment for emotional, social and health concerns.
• Developmental psychology – Developmental psychology is a branch that studies how people develop as children into adults and through adulthood.
• Forensic psychology – This field of psychology intersects with criminal justice, and forensic psychologists are often called upon to provide expert witness testimony.
• Industrial-organizational psychology – This field applies psychological principles to industrial businesses and other organizations in order to increase productivity and maximize the welfare of employees.
• Social psychology – Social psychology deals with several issues, such as behavior in groups, cliques, conformity, leadership and aggression.
The final two online psychology degrees are doctoral degrees. The first is a Doctor of Philosophy (Ph.D.) in psychology. This type of degree is oriented for researchers, but it is not unknown for clinical and other applied practitioners to earn Ph.D.s. The second doctoral degree is the Doctor of Psychology (Psy.D.) degree, which is geared for applied professional practitioners in clinical or counseling fields. Both of these degree programs take anywhere from four to seven years to complete, depending on the school and the student. Doctoral graduates may become state-licensed psychologists and may work in nearly any psychology-related career.
Scholarships and Financial Aid for Online Psychology Programs
Earning a degree in psychology can be expensive, but these costs can be mitigated in several ways. The American Psychological Association (APA) reports that the average annual tuition for in-state, public, master's degree programs is $5,343 while out-of-state students pay an average of $13,088 per year. For doctoral students, these amounts jump to $6,030 and $22,860 per year, respectively.
One way to cut these costs is to consider an online psychology program. Since these programs have a low overhead cost for schools, the tuition is usually much lower than it is for traditional programs. In addition, students may qualify for a wide range of scholarships and financial aid. While general scholarships are always available, several others can be obtained that are reserved for different demographics, including women, adults, members of particular social or ethnic groups and residents of certain communities.
The best way, however, to receive money for school is through the U.S. Department of Education Federal Student Aid (FSA) program. Individuals and families meeting the income requirements may receive federal and state grants, and nearly all students may receive deferred-interest or low-interest loans to cover the costs of education.
Psychology Accrediting Agencies
Many prospective students who desire an online psychology degree worry about the quality of education they will receive, but these fears can be alleviated by entering into a program that has received national or regional accreditation. Psychological accrediting agencies evaluate psychology programs to ensure they meet the standards required for students to learn the necessary skills and knowledge to become licensed and to excel in their chosen careers.
The first type of accreditation to look for is regional or national accreditation. A full list of these agencies can be found on the U.S. Department of Education website. In addition, specialized accreditation is provided by the APA Commission on Accreditation (APA-CoA).
Salary and Career Opportunities for Psychologists
According to the latest statistics published by the U.S. Department of Labor Bureau of Labor Statistics (BLS), psychologists earn nearly triple the pay of the average U.S. working adult. The median annual salary for all psychologists in 2012 was $90,020, and the top 10 percent of earners made more than $110,000 per year.
In addition to the excellent pay, the job outlook for psychologists is very favorable. The expected growth rate for all types of psychologists from 2012 to 2022 is 12 percent. However, the growth rate for industrial-organizational psychologists is an astonishing 53 percent.
Earn a Psychology Degree Online
Earning a psychology degree online provides several benefits. The cost is lower than that for traditional programs, and students are not required to sit in a classroom each day. In addition, students may set their own study times, and they can be flexible in completing assignments. This is especially helpful for adults who are already working or who have family obligations, but it is also very convenient for younger students.